Lee Jong Suk revine pe micul ecran alaturi de Suzy in drama "While You Were Sleeping"
Finalul lunii septembrie ni-i aduce impreuna pe Lee Jong Suk si Bae Suzy intr-o drama foarte asteptata de iubitorii de k-drame din intreaga lume. Este vorba despre serialul "While You Were Sleeping/당신이 잠든 사이에", un serial justitiar cu puternice accente de comedie romantica. Serialul va avea premiera astazi (27 septembrie), urmand sa fie difuzat de canalul SBS in zilele de miercuri si joi, de la ora 22:00 (cate doua episoade pe zi). Potrivit site-ului http://www.koreandrama.org/, vorbim despre 32 de episoade a cate 35 de minute/episod.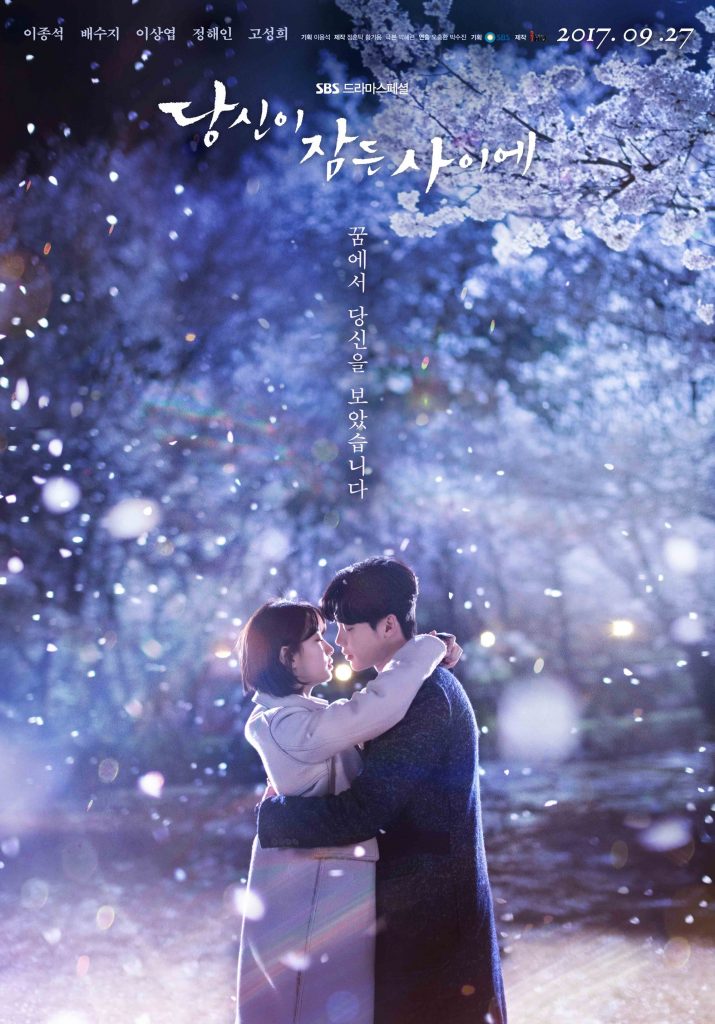 "While You Were Sleeping" este o drama pre-produsa, filmarile incepand in februarie 2017 si finalizandu-se in luna iulie a acestui an.
Poveste
Serialul este despre o femeie numita Name Hong Joo (Bae Suzy), care poate vedea evenimente nefericite in visele ei, si despre un procuror, Jung Jae chan (Lee Jong Suk), care face tot ce ii sta in putinta pentru a preveni ca evenimentele nefericite din visele ei sa devina realitate. De fapt, Jung Jae chan este un procuror in varsta de 29 de ani. In ciuda aspectului sau rece și a lipsei de simt al umorului, el este destul de copilaros in unele aspecte. Povestea lui Name Hong Joo nu este nici ea simpla. Fiind de aceeasi varsta cu Jung Jae chan, Hong Joo este o fosta jurnalista, in prezent somera. Ea are abilitatea de a vedea evenimente nefericite inainte ca acestea sa se intample, respectiv in visele ei. Hong Joo este o fana a lui Jung Jae-chan, pe care il admira foarte tare inca din perioada in care lucra ca jurnalista. Cum va decurge relatia dintre cei doi vom afla doar urmarind aceasta drama.
Distributia principala
Lee Jong Suk – Jung Jae Chan
Bae Suzy – Nam Hong Joo
Lee Sang Yeob – Lee Yoo Bum
Jung Hae In – Han Woo Tak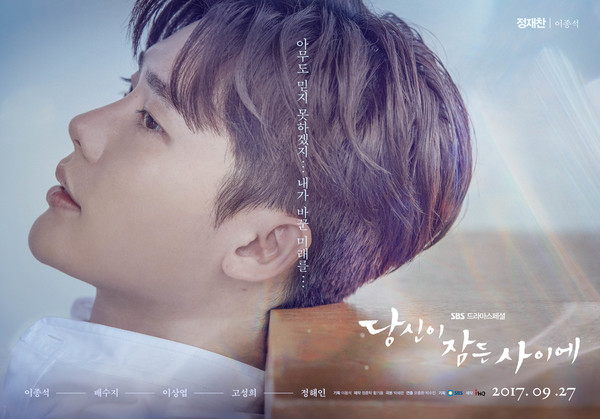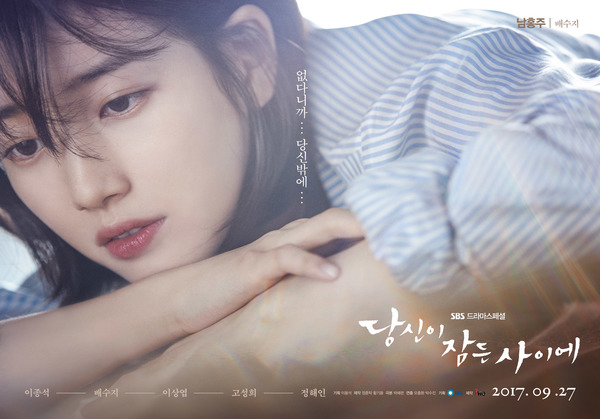 In alte roluri:
Park Jin Joo – ofiter public
Shin Jae Ha – fratele mai mic al lui Jae Chan
Go Woo Rim – Shin Jae Ha (in tinerete)
Go Sung Hee – Shin Hee Min
Min Sung Wook – Lee Ji Kwang
Kim Won Hae – Choi Dam Dong
Lee Ki Young – Park Dae Young
Bae Hye Sun – Son Woo Joo
Hwang Young Hee – Yoon Moon Sun
Cameo
Lee Jong-suk (Hangul: 이종석, nascut pe 14 septembrie 1989) este un actor si model sud-coreean, foarte cunoscut si indragit de kdrama lovers din intreaga lume. Jong-suk a debutat in anul 2005 ca model, devenind cel mai tanar model de sex masculin care a participat vreodata la Seoul Fashion Week. El si-a castigat reputatia de actor odata cu rolul din drama "School 2013" (2012), fiind cunoscut si iubit pentru rolurile din serialele "I Can Hear Your Voice" (2013), "Doctor Stranger" (2014), Pinocchio (2014) si "W" (2016).
Va reamintim ca in luna iulie a acestui an, Lee Jong-suk a fost numit Ambasador al Bunavointei pentru turismul coreean de catre Organizatia de Turism din Coreea. Organizația a lansat, de asemenea, videoclipuri promotionale cu indragitul actor, intitulate "8 episoade din Coreea", care se concentreaza pe locuri turistice din 10 regiuni diferite, cum ar fi Seoul, Gyeonggi, Gangwon, Jeju si Gyeongj.
Cantareata si actrita, Bae Suzy/ 배수지 este o balanta veritabila, nascuta pe 10 octombrie 1994. Suzy face parte din grupul de fete Miss A, iar agentia care o managerieaza este JYP Entertainment. Cel mai recent serial in care a jucat actrita, pe care probabil ca il aveti in minte, este "Uncontrollably Fond" (KBS2, 2016), unde l-a avut partener pe Kim Woo-bin. Ati mai putu-o vedea, insa, si in drame precum: "Gu Family Book" (MBC 2013), "You Who Came From the Stars" (SBS, 2013), "KangChi, The Beginning" (MBC, 2013), "Big" (KBS2, 2012), "I Need a Fairy" (KBS2, 2012) – cameo, "Human Casino" (KBS2, 2011), "Dream High Season 2" (KBS2, 2012) – cameo si "Dream High Season 1" (KBS2, 2011).
Daca nu v-am convins pana acum ca "While You Were Sleeping" este un serial ce nu trebuie ratat, va invitam sa urmariti  trailerele serialului:
Material realizat din surse combinate
Traducere: 한사랑
---
---
---