Drama "Circle: Two Connected Worlds" a avut premiera pe 22 mai
In aceasta seara (22 mai) a mai avut premiera o noua productie de la postul tvN. Este vorba despre  "Circle: Two Connected Worlds", o drama de genul SF si thriller invaluita in  mister. Despre serial se stie pana acum ca ar urma sa aibe 10 episoade (ce  trebuie confirmate), ce vor fi difuzate in fiecare luni si marti pe postul tvN, de la ora 23:00 (ora coreeana). De productia ei s-au ocupat regizorul  Min Jin Ki, iar scriitori au fost: Ryu Moon Sang, Kim Jin Hee, Yoo Hye Mi si Park Eun Mi.

Poveste
 "Circle: Two Connected Worlds" este un proiect foarte interesant si chiar antrenant fata de alte productii coreene difuzate pana in prezent. Serialul va fi impartit in 2 parti, prima se va numi "Part 1: Beta Project" (Proiectul Beta) si cea de a doua:"Part 2: An Amazing New World" (O noua lume uimitoare). Actiunea se va desfasura pe 2 planuri si nu este vorba despre calatorii in timp cum probabil v-ati gandit. Va fi de tipul "lumi paralele" deoarece se vor prezenta doua generatii diferite intr-un singur episod. De altfel, actiunea se desfasoara atat in prezent, in anul 2017, cat si in viitor, mai exact in 2037. Povestea dramei se va centra pe o invazie extraterestra care are lor in anul 2017 si de asemenea se va prezenta si cum arata planeta Pamant intr-o varianta noua  si extraordinara din anul 2037.  Aici, in viitor, ea este impartita in 2 categorii "Pamantul Inteligent"- o parte ideala unde emotiile oamenilor sunt controlate si nu exista crime sau boli si "Pamantul General", unde oamenii se confrunta cu boli si faradelegi.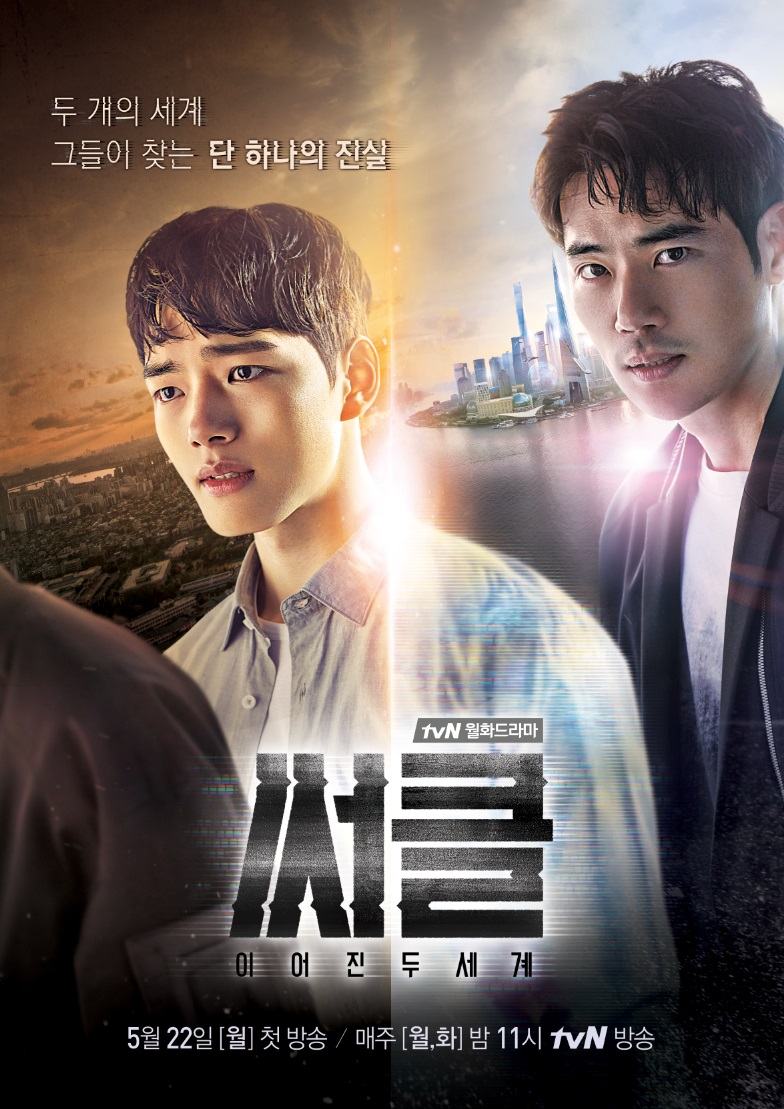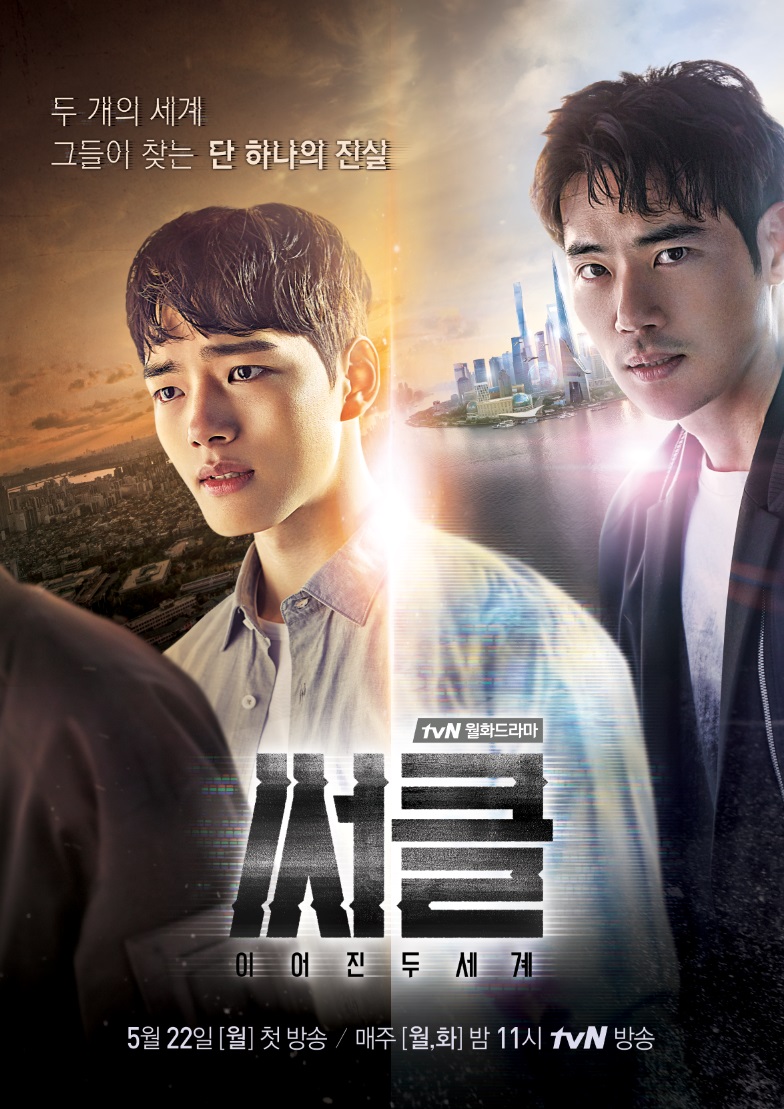 Distributie
Distributie principala:
Yeo Jin Goo – Kim Woo Jin (Proiectul Beta )
– Jung Ji Hoon – Kim Woo Jin (copil)
Kim Kang Woo – Kim Joon Hyuk (Brave New World)
Gong Seung Yun – Han Jung Yun (Beta Project)
Lee Ki Kwang – Lee Ho Soo (Brave New World)
Ahn Woo Yeon – Kim Bum Kyoon (Beta Project)
– Kim Ye Joon – Kim Bum Kyoon (copil)
Jung In Sun – Park Min Young (Beta Project)
Persoane din jurul lui Woo Jin (Beta Project)
Seo Hyun Chul – Hong Jin Hong
Oh Ui Shik – Lee Dong Soo
– Jung Joon Won – Dong Soo (copil)
Persoane de la Universitatea Handam (Beta Project)
Song Young Kyu – Han Yong Woo
Han Sang Jin – Park Dong Gun
Shin Joo Hwan – Seniorul Lee
Oameni de la General District (Brave New World)
Seo Hyun Chul – Hong Jin Hong
Oh Ui Shik – Lee Dong Soo
Kwon Hyuk Soo – Detectivul Oh
Oamenii de la Smart District  (Brave New World)
Nam Myung Ryul – Yoon Hak Joo
Yoo Young – Secretarul Shin
Yeo Jin Goo este un actor foarte talentat care face parte din generatia de actori-copii. Din aceasta cauza, cariera lui este  una destul de bogada, desi el e foarte tanar (19 ani). Este cunoscut din mai multe filme si seriale, cateva din ele sunt: "Jackpot" (SBS/2016), "Orange Marmalade" (KBS2/2015), "Potato Star 2013QR3" (tvN /2013-2014), "I Miss You" (MBC/2012-2013), "The Moon Embracing The Sun" (MBC/2012), "Tree With Deep Roots" (SBS/2011) sau "Warrior Baek Dong Soo"(SBS/2011).
Kim Kang Woo este un actor pe care sigur l-ati remarcat din drame ca: "Goodbye Mr. Black" (MBC/ 2016), "Missing Noir M" (OCN / 2015) si "Golden Cross" (KBS2/2014).
Pe Gong Seung Yun ati vazut-o sigur in dramele: "Introverted Boss" (tvN/2017), "The Master of Revenge" (KBS2/2016) sau "Six Flying Dragons"  (SBS/2015-2016).
Lee Ki Kwang este cantaret solo si  membrul trupei Highlight (Beast). De la un timp el a inceput sa isi doreasca si o cariera in actorie, prin urmare a aparut in cateva productii precum: "Monster" (MBC/2016), "Mrs. Cop"(SBS/2015), "Me Too, Flower!" (MBC/2011), "My Princess" (MBC/2011) si "High Kick! 2"  (MBC/2009-2010).
Curiozitati:
Drama "Circle" a lua locul dramei difuzate anterior de tnN, "The Liar and His Lover".
Este prima drama de tipul SF si thriller difuzata de postul tvN.
Pe 16 mai echipa de productie a hotarat sa difuzeze un episod special numit "Circle: The Beginning", de lamurire fata de actiunea desfasurata in drama.
Pentru acest episod special, actori din drama au vrut sa-l vizioneze alaturi de fani asa ca i-au invitat sa participe. Au fost foarte surprinsi de  cererea foarte mare, desi capacitatea salii de cinema era de doar 250 de locuri. Au existat foarte multe interactiuni cu fanii si toata lumea s-a declarant multumita de ceea ce a urmarit.
Pentru a va face o idee si mai clara despre aceasta drama, va invit sa vizionati cateva filmulete:
Trailer 1: https://www.youtube.com/watch?v=xnEBqn9J3Fo
Trailer 2: https://www.youtube.com/watch?v=yNHxQCtzivE
Trailer 3: https://www.youtube.com/watch?v=W8GC1x1Omng
Trailer 4: https://www.youtube.com/watch?v=97Ny1plNpp0
Nu stiu ce parere aveti voi, dar eu sunt tare curioasa sa ma uit la primul episod. De ceva timp asteptam sa vad si un altfel de subiect abordat de producatorii coreeni si se pare ca aceasta zi a venit. Nu imi mai ramane de facut decat sa va urez: vizionare placuta!
Sursa: koreandrama.org, asianwiki.com, soompi.com
Autor: Daniela Coman
---
---
---