Pelicula "The Handmaiden", nominalizata la premiile BAFTA 2018
Pelicula "The Handmaiden" ("Slujnica/아가씨") pe care Asociatia Macondo a reusit sa o aduca in cinematografele din Romania in 2016 si la care Asociatia Culturala Sarang Hanguk a fost partenera,  a fost nominalizata la categoria "Cel mai bun film non-englez" in cadrul premiilor Academiei Britanice de Arta Filmata și Televiziune (BAFTA), a declarat organizatorul evenimentului, citat de agentia oficiala de presa coreeana Yonhap.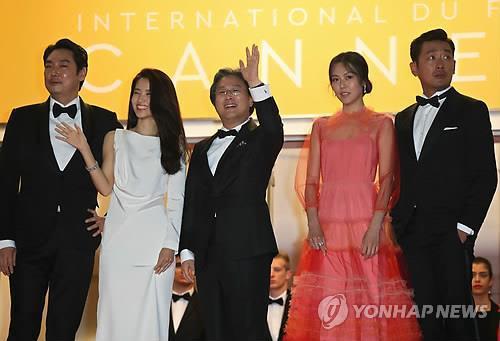 Filmul, bazat pe romanul "Fingersmith" al lui Sarah Waters (un roman de crima istorica stabilit in era victoriana a Marei Britanii, publicat in 2002 – n.r.), se numara printre cele cinci nominalizari la categoria "Cel mai bun film care nu este in limba engleza/ the Best Film Not in the English Language". La aceeasi categorie mai sunt incluse filme precum "First They Killed My Father", produs de actrita de la Hollywood si regizoarea Angelina Jolie.
Reamintim cititorilor nostri ca thriller-ul erotic "The Handmaiden" a fost unul dintre cele 21 de filme selectate pentru concurs la cea de-a 69-a editie a Festivalului de Film de la Cannes, din 2016. In decembrie anul trecut, pelicula cunoscutului regizor coreean Park Chan-wook  a castigat premiul la categoriile "Cea mai buna imagine straina" si "Cel mai bun design de productie" in cadrul Film Critics Association din Los Angeles (LAFCA).
Ceremonia de decernare a premiilor  BAFTA 2018 va avea loc pe 18 februarie. (한사랑) 
---
---
---