"Wise Prison Life" – povestea oamenilor care traiesc intre zidurile inchisorii
A venit timpul ca in lista noastra cu seriale sa mai facem loc unuia. Acesta se numeste "Wise Prison Life" (슬기로운 감빵생활) si va avea premiera astazi, 22 noiembrie 2017. Drama va putea fi vazuta pe postul coreean de televiziune tvN in fiecare miercuri si joi de la ora 21:30 (ora coreeana). Va fi genul comedie neagra si in prim plan ii vom putea urmarii pe Jung Kyung Ho si Park Hae Soo pe parcursul a 16 episoade. "Wise Prison Life" este rezultatul colaborarii dintre regizorul Shin Won-ho, cunoscut pentru trilogia "Reply", si scenaristul  Jung Bo Hoon.
Poveste:
Aceasta drama este despre un loc special unde un jucator de baseball si o varietate de oameni experimenteaza viata din spatele gratiilor. Drama va impartasi trairile si povestirile acestor prizonieri, precum si intamplarile care au loc in inchisoare.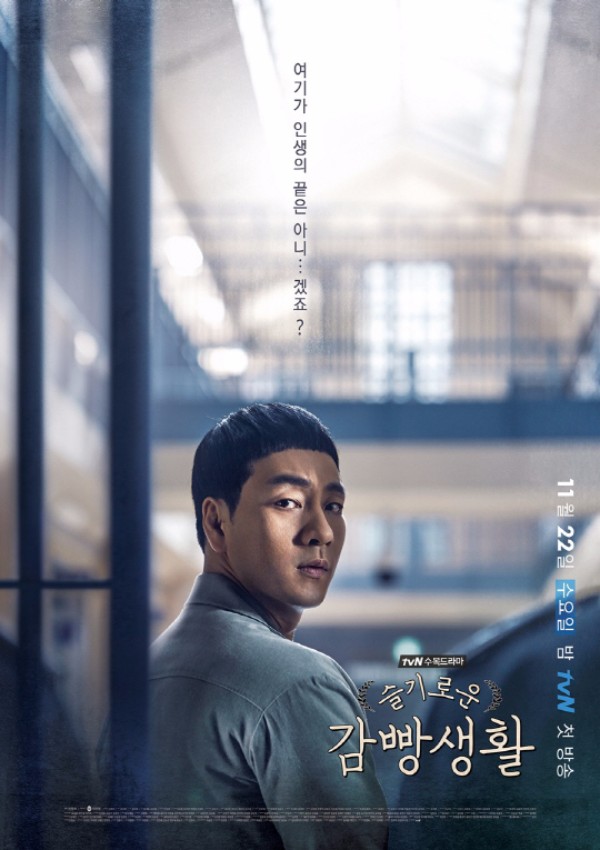 Distributie:
Distributie principala:
Jung Kyung Ho – Lee Joon Ho, un faimos jucator de baseball care devine detinut peste noapte
Park Hae Soo – Kim Je Hyuk, un gardian de elita
Alti actori:
Actori:
Jung Kyung Ho este un actor sud-coreean, foarte cunoscut si indragit de kdrama lovers din intreaga lume. Jung Kyung Ho a debutat in 2004 in melodrama "I'm sorry, I love you". Pe acesta l-atimai putut vedea in seriale, precum:  "Time Between Dog and Wolf" (MBC, 2007), "Cruel City" (jTBC, 2013), " Endless Love" (SBS, 2014), "Falling for Innocence" (jTBC, 2015), "One More Happy Ending" (MBC, 2016) si "Missing Nine" (MBC, 2017).
Park Hae Soo este, de asemenea, un actor sud-coreean indragit la nivel intrenatioanal, iar pe acesta ati avut ocazia s ail vedeti in seriale ca: "Soldier" (MBC, 2012), " Me, Dad, Mom, Grandma and Anna" (MBC, 2013), " Six Flying Dragons" (SBS, 2015), " The Legend of the Blue Sea" (SBS, 2016) si "The Liar and His Lover" (tvN, 2017).
Curiozitati:
Seria marcheaza primul rol principal al lui Park Hae-soo si al doilea pentru Krystal Jung.
"Wise Prison Life" preia slot de timp de miercuri si joi , ora 21:30, de la tvN ocupat anterior de "Avengers Social Club" si va fi urmat de "Mother" in 2018.
Denumirea incipienta a serialului era "Gamok" (Inchisoarea).
Prima citire de script a avut loc pe 17 iulie 2017 la CJ E & M Center din Sangamdong, Seul, Coreea de Sud.
Pentru a va face o idee mai clara despre acest serial va invit sa urmariti cateva filmulete chiar aici:
Teaser 1: https://www.youtube.com/watch?v=36OwLF2dXPk
Teaser 2: https://www.youtube.com/watch?v=3xlZ3U3f_rY
Teaser 3: https://www.youtube.com/watch?v=PdSsKmPuJWE
Teaser 4: https://www.youtube.com/watch?v=eFCJmjR7jfQ
Teaser 5: https://www.youtube.com/watch?v=yzdddUE0nG4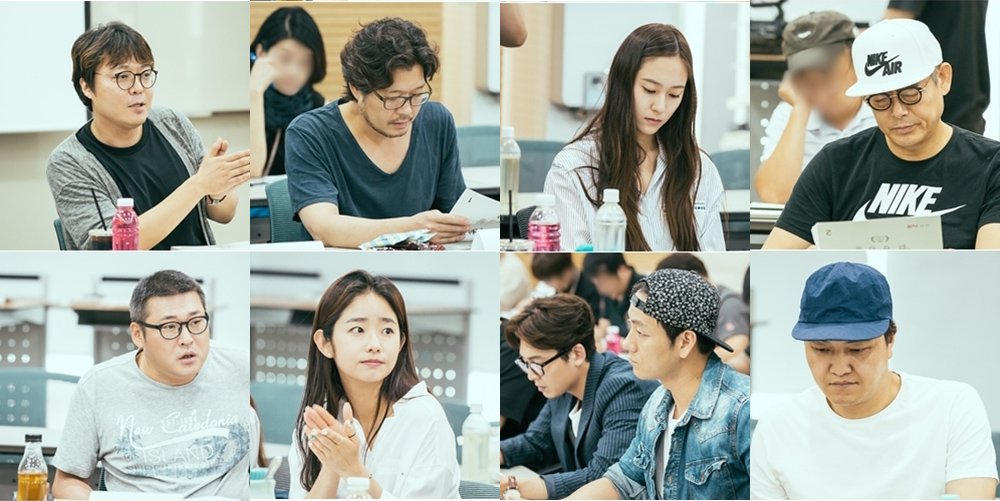 Sper ca v-am convins sa acordati o sansa acestei drame si va dorim vizionare placuta! (Corina Stan)
Material realizat din surse combinate
---
---
---