Woo Do Hwan straluceste in noua drama MBC "The Great Seducer"
O noua săptămână incepe intr-o nota buna si cu un nou serial.  Pentru mine este un serial foarte asteptat. Este vorba despre drama "The Great Seducer" (위대한 유혹자) care a avut premiera in aceasta seara pe postul coreeana MBC. Se anunta a fi o melodrama cu 32 de episoade cu o durata de  35 de minute fiecare si se vor succede  cate 2 consecutiv in fiecare zi de luni si marti incepand cu ora 22:00 (ora coreeana).  Aceasta drama ii va duce primul rol principal pentru actorul promitator Woo Do Hwan, pe care abia astept  sa il vad inca o data stralucind. "The Great Seducer" este proiectul regizorilor: Kang In, Lee Dong Hyun, iar scenariul  poarta semnatura lui  Kim Bo Yeon.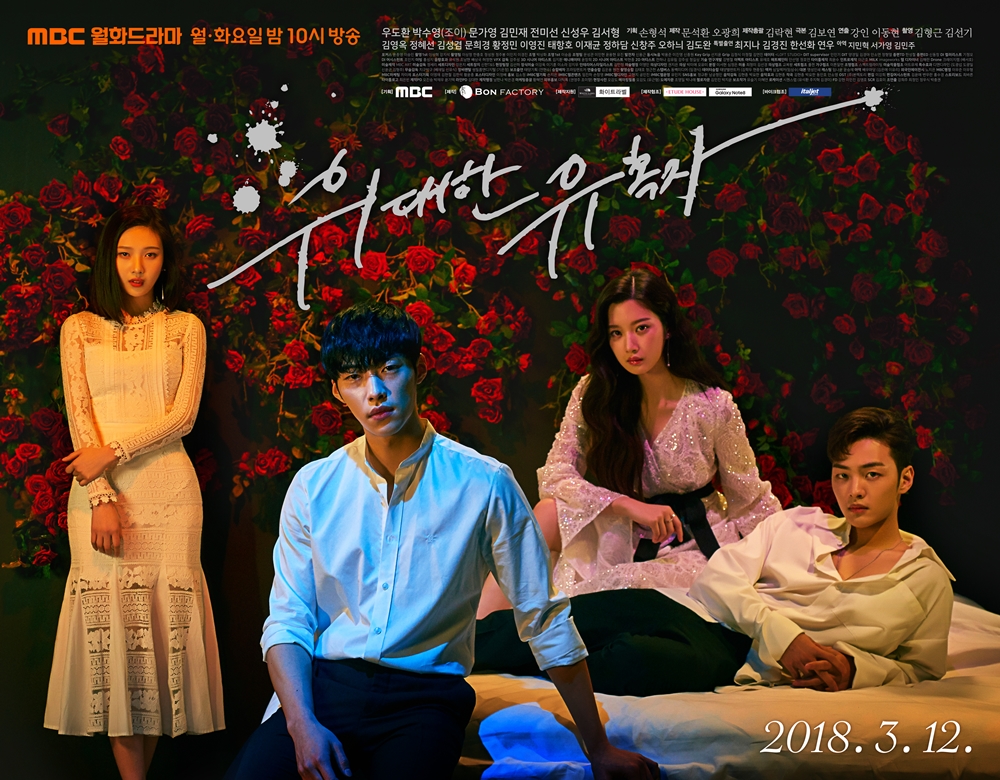 Poveste
Aceasta drama reprezinta adaptarea  romanului francez aparut in sec. XVIII "Legaturi primejdioase"  al lui Pierre Choderlos de Lacros. Va punem in prim plan povestea unor  tineri aflati in jurul varstei de 20 de ani. Ei vor descoperi ce este dragostea adevarata dupa ce vor "incerca" un joc periculos al seductiei.
Mai cu seama il vom intalni pe Kwon Shi Hyun (rolul pe care Woo Do Hwan il va interpreta) care percepe viata ca pe un pariu si intra in jocul seductiei. El  o intalneste pe Eun Tae Hee, rolul intrepretat de Joy si  isi propune sa o cucereasca. Are un singur scop si  acela sa cucereasca doamnele de  20 de ani si crede ca cei care sunt influentati de dragoste sunt patetici. Dupa ce Eun Tae Hee il intalneste pe Shi Hyun  viziunea ei despre dragoste se schimba. Cum va evolua poveste celor doi vom vedeam noi de acum in colo in fiecare episod din "The Great Seducer".
Distributie
Actori principali:
Woo Do Hwan – Kwon Shi Hyun
– Ji Min Hyuk – Kwon Shi Hyun ( in varianta mai tanara)
Joy – Eun Tae Hee
Moon Ga Young – Choi Soo Ji
Kim Min Jae – Lee Se Joo
Alti actori:
Shin Sung Woo – Kwon Seok Woo
Jeon Mi Sun – Seol Young Won
Kim Seo Hyung – Myung Mi Ri
Jung Ha Dam – Ko Kyung Joo
Moon Hee Kyung – Oh Se Ri
Hwang Jung Min – Jo Geun Sook
Lee Young Jin -Jung Na Yoon
Tae Hang Ho – Preotul Matteo
Kim Ara – Bing Bing
Lee Jae Kyoon  Lee Ki Young
Oh Ha Nee – Park Hye Jung
Shin Chang Joo – Park Kyu Jung
Kim Do Wan – Yoo Joo Hwan
Yeonwoo – Kwon Yeo Min
Ahn Hyo Sup\
Woo Do Hwan  este un actor foarte carismatic si promitator, cei care l-au vazut pana acum in diverse drame cred ca stiu deja la ce ma refer. Privirea aceea si felul in care reuseste sa treaca de la o stare la alta este chiar unul din atu-urile lui pot sa zic. Nu stiu de ce pana acum nu i s-a oferit o sansa sa demonstreze mai mult dar acum el primeste recunoastrea muncii sale, iar anul trecut chiar a castigat primul sau premiu ca "Cel mai bun actor nou" pentru interpretarea sclipitoare din drama de la KBS "Mad Dog". In mod sigur il veti recunoaste si voi daca ati vazut dramele: "Save Me "(OCN/ 2017), "Sweet Stranger and Me"(KBS2 / 2016).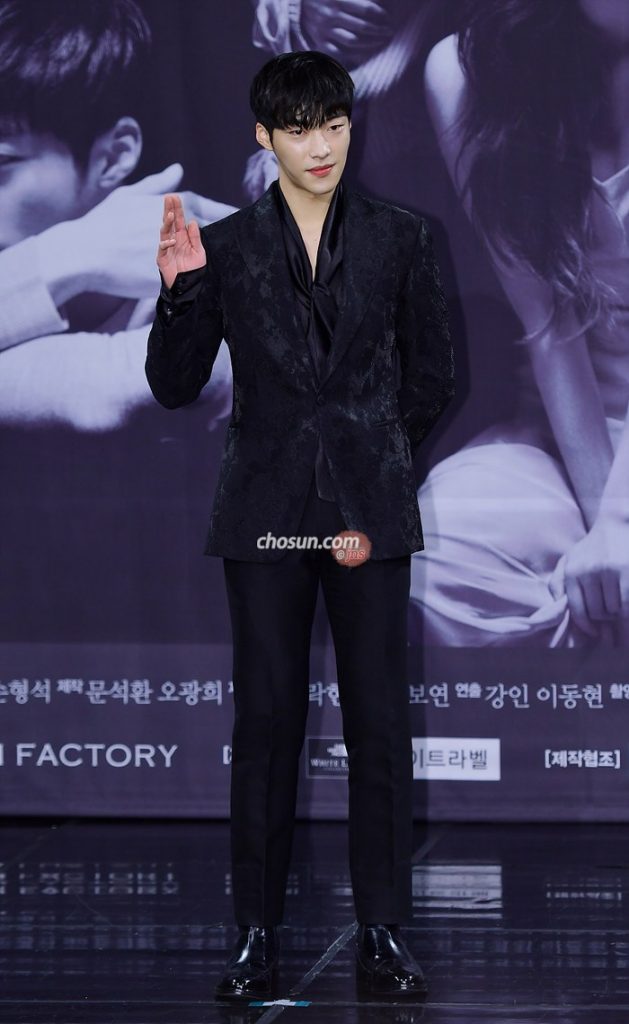 Joy este cantareata si membra trupei Red Velvet. Ea a decis sa isi incerce norocul si in actorie , acesta fiind al doilea rol principal, dupa aparitia in drama "The Liar and His Lover de anul trecut de la tvN.
Moon Ga Young  este o tanara actrita  care si-a facut apartitia in  mai multe drame precum: "Live Up To Your Name (tvN/2017),"Jealousy Incarnate"(SBS/2016),"Secret Healer"  (JTBC/2016), "The Merchant: Gaekju 2015″ (KBS2/2015-2016),"Mimi" (Mnet/2014), "Wang's Family" (KBS2/2013),"Who Are You" (tvN/ 2013-2014).
Kim Min Jae este un tanar actor foarte atragator dar si talentat. L-ati putut remarca in mai multe productii:"The Best Hit" (KBS2 /2017),"Goblin"(tvN/2016-2017),"Romantic Doctor, Teacher Kim" (SBS/2016-2017),"My Little Baby" (MBC/2016), "My First Time"  (OnStyle/2015),"Second 20s" (tvN/2015).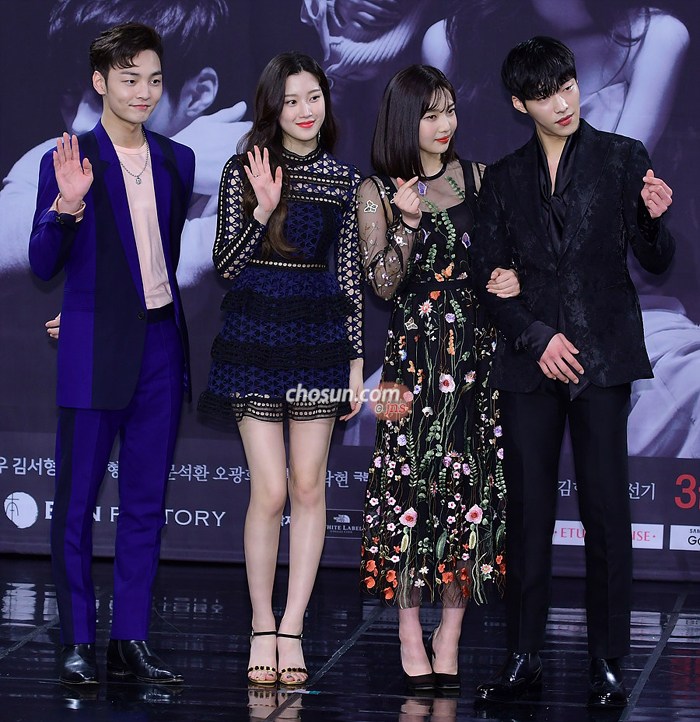 Curiozitati:
Prima optiune pentru rolul principal se pare ca a fost actorul Yeo Jin-Goo , dar acesta a refuzat oferta.
Filmarile au inceput in ianuarie 2018  in Paju, in provincia Gyeonggi.
Daca inca nu v-ati facut o idee despre aceasta drama, va invit sa vedeti aici un filmulet:
Teaser 1: https://www.youtube.com/watch?v=6ENkJPmZ17c
Cam atat pentru moment despre drama "The Great Seducer". Daca aveti putin timp la dispozitie sper sa ii dati o sansa.
Vizionare placuta! (Daniela Coman)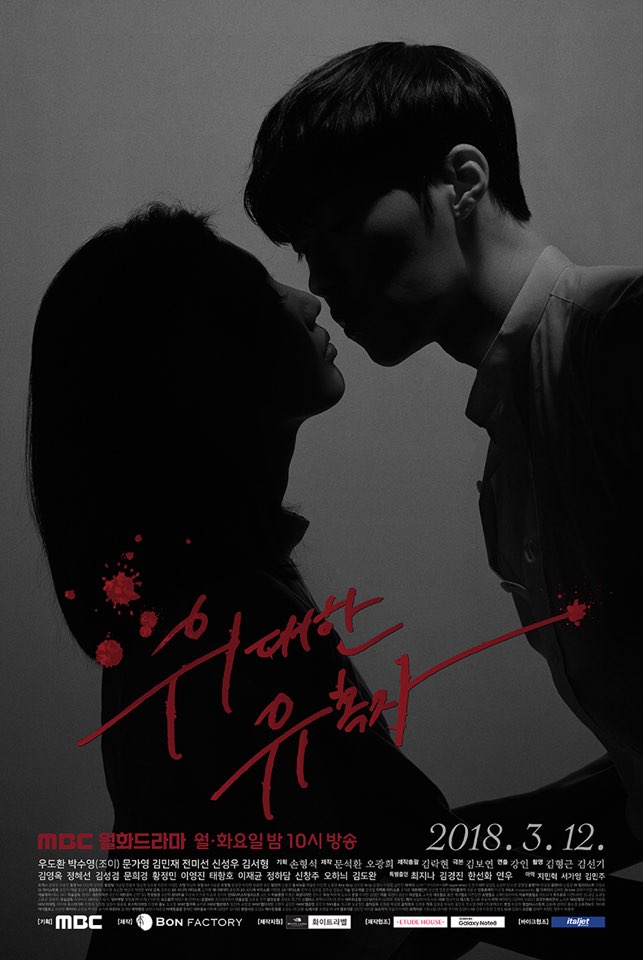 Surse: koreandrama.org, asianwiki.com
---
---
---