Kim Ji Hoon s-ar putea alătura distribuției serialului original Netflix "Love Battle"
Kim Ji Hoon este în discuții pentru a se alătura viitorului serial original Netflix "Love Battle".
Potrivit unei relatări făcute pe 10 noiembrie deYTN News, Kim Ji Hoon se va alătura lui Kim Ok Bin și Yoo Teo în viitoarea comedie romantică "Love Battle", relatează MyDrama List.
"Love Battle" spune povestea unei femei care, patologic vorbind, nu vrea să piardă în fața bărbaților și a unui bărbat care, fix din același motiv, obișnuiește să suspectează în mod constant femeile. Inițial, cei doi vor fi dușmani de moarte, apoi se vor îndrăgosti unul de celălalt. Practic, cei doi se vor vindeca unul pe celălalt printr-o dragoste aparent războinică.
Kim Ok Bin îi va da viață lui Yeo Mi Ran, o femeie care urăște să piardă în fața bărbaților. Yoo Teo, pe de altă parte, va interpreta rolul lui Nam Kang Ho, un bărbat care se îndoiește patologic de femei.
Kim Ji Hoon a primit oferta de a juca rolul lui Do Won Joon, CEO-ul agenției lui Yoo Teo.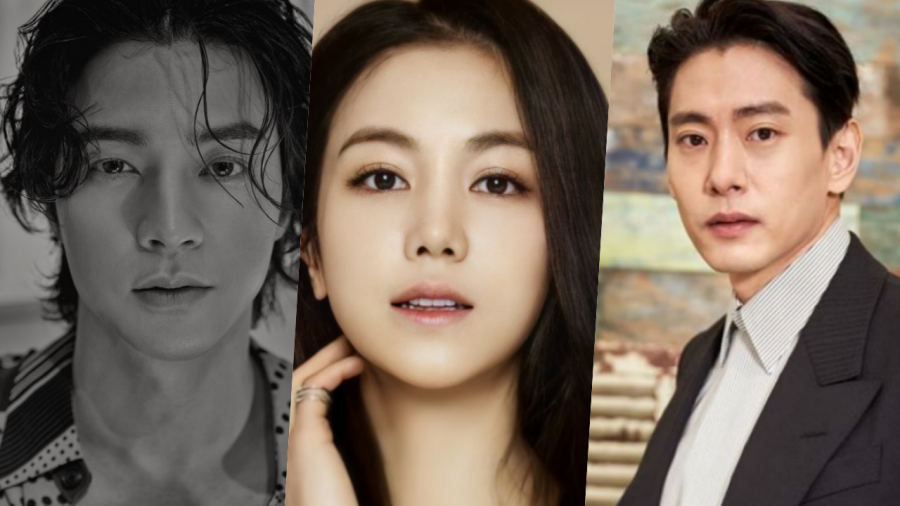 Serialul "Love Battle" va fi disponibil doar pe platforma globală de streaming Netflix.
Dacă Kim Ji Hoon acceptă oferta de casting, acesta va fi al doilea său serial original Netflix. Actorul filmează în prezent pentru remake-ul coreean al filmului "Money Heist". El va lucra cu Yoo Ji Tae, Jeon Jong Seo, Park Hae Soo, Lee Won Jong, Jang Yoon Ju și alții.
Actorul a jucat ultima dată în drama "Flower of Evil" (2020), serial cu o distribuție de excepție, din care îi amintim pe Lee Joon Gi, Moon Chae Won, Seo Hyun Woo, Nam Ki Ae, Son Jong Hak și alții.
Kim Ji Hoon a mai apărut, de asemenea, în dramele "Tower of Babel", "Rich Family's Son", "Bad Thief, Good Thief", "Please Find Her", "Come! Jang Bo Ri", "Goddess Of Marriage", "Flower Boy Next Door", "Why Did You Come to My House?", "Golden Era of Daughter in Law", "Great Inheritance" și altele.
---
---
---